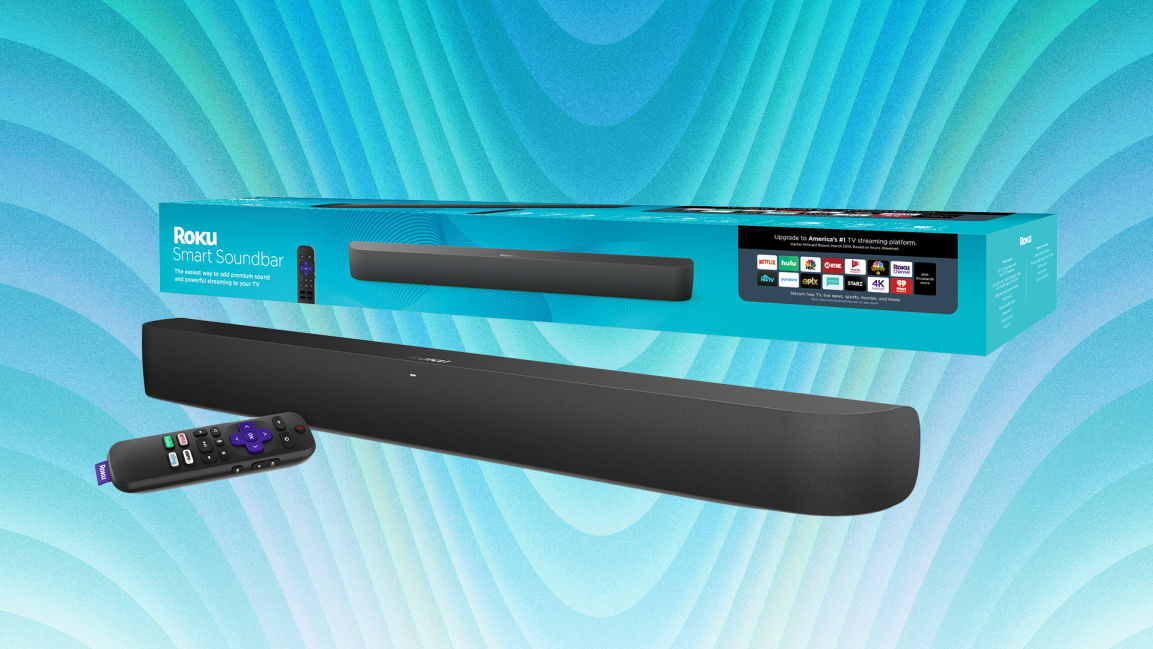 Back in January 2018, Roku announced a grand vision for parlaying its streaming TV success into a broader home entertainment platform. The plan was to power not just smart TVs and streaming boxes, but speakers and soundbars with whole-home audio, all of which would be orchestrated by a voice assistant.

Little of that plan has come to fruition since. The company released a set of wireless TV speakers last fall, but they were only compatible with smart TVs running Roku's operating system, limiting their appeal. Meanwhile, TCL abandoned plans for a Roku-powered soundbar last year, and Roku seems to have scaled back its voice control ambitions.



Now, Roku is taking a second shot at home audio with the Roku Smart Soundbar. Unlike a typical soundbar, this one also doubles as a Roku streaming video player, so you don't have to use it with a Roku smart TV or even a separate streaming box. It'll ship in mid-October for $180, and Roku will sell a subwoofer to pair with it for another $180. Unlike last year's Roku wireless speakers, available only through Roku's website, the soundbar will be on sale in Best Buy stores.
Source:  Fast Company